Tunisia Economic City Sea Port is an anchor part of the development of the Tunisia Economic City itself, the Tunisian Republic, North Africa and even the whole of the African continent.
The port will serve as the main commercial sea port in the region, it will be the hub for import and export of all types of commercial goods thus elevating the international trade between Tunisia and other countries and between Africa and other parts of the world.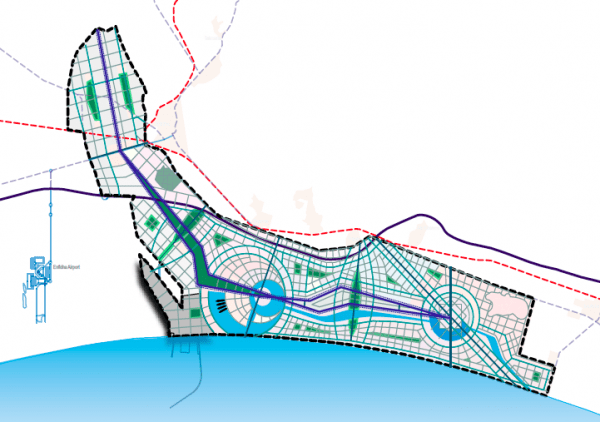 Tunisia Economic City Deepwater sea port will be built over an area of 3.65 square kilometers and will be connected to the Industrial City of Tunisia Economic City via the Logistic City using state of the art network of rails and roads that will be built in the city and connecting the port with the main conduits the highway Autoroute A1 and the Enfidha Hammamat International Airport creating a web of transportation very vital for the future of Africa.
Fully automated, high speed with massive handling capabilities will be the main features of Tunisia Economic City Sea Port, and it will be one of the world's prominent stations for international trade.